Last Sunday's sale saw some wonderful pieces go up for auction in our Asian Ceramics and Works of Art auction. Find out what was the big ticket item; which lot generated fierce bidding. We shall see you online, this Sunday from 6pm onwards, for the close of our monthly Home & Decor.
TOP LOT
We do so love a blue and white dragon vase here at Hotlotz! Whilst this particular one wasn't a record-breaker, it was sougt after: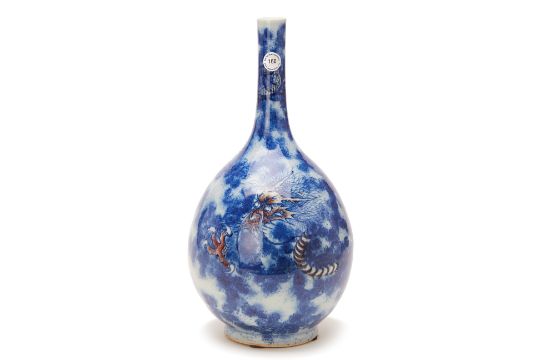 A BLUE, WHITE AND COPPER RED DRAGON BOTTLE VASE
Qing Dynasty, 18th/19th Century. Of pear shape, decorated with a trailing dragon amongst blue clouds. 43cm high
Estimate: $1,5...