With more and more companies now leaning towards lab-grown diamonds over the real deal, part of the joy of buying antique jewellery at auction is that you know you are not contributing to this: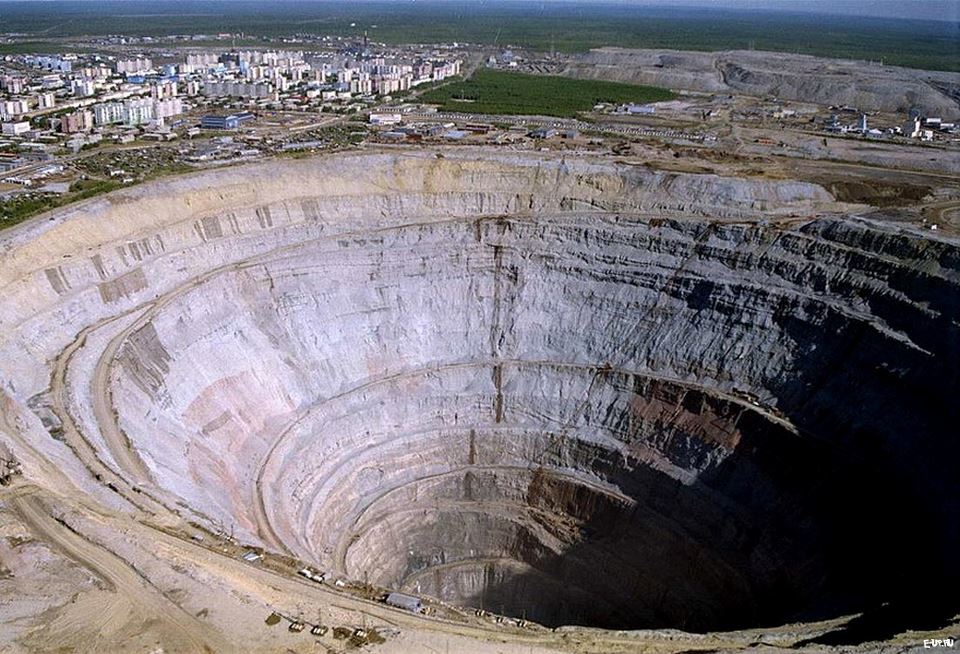 The Mir Mine in Russia
Also called the Mirny mine, this is an open pit diamond mine located in Mirny, Sakha Republic, in the Siberian region of eastern Russia. The mine is more than 525 meters (1,722 ft) deep (4th in the world), has a diameter of 1,200 m (3,900 ft), and is one of the largest excavated holes in the world. Opened: 1957 Closed: 2004*
The mine was recommissioned in 2009, and is expected t...