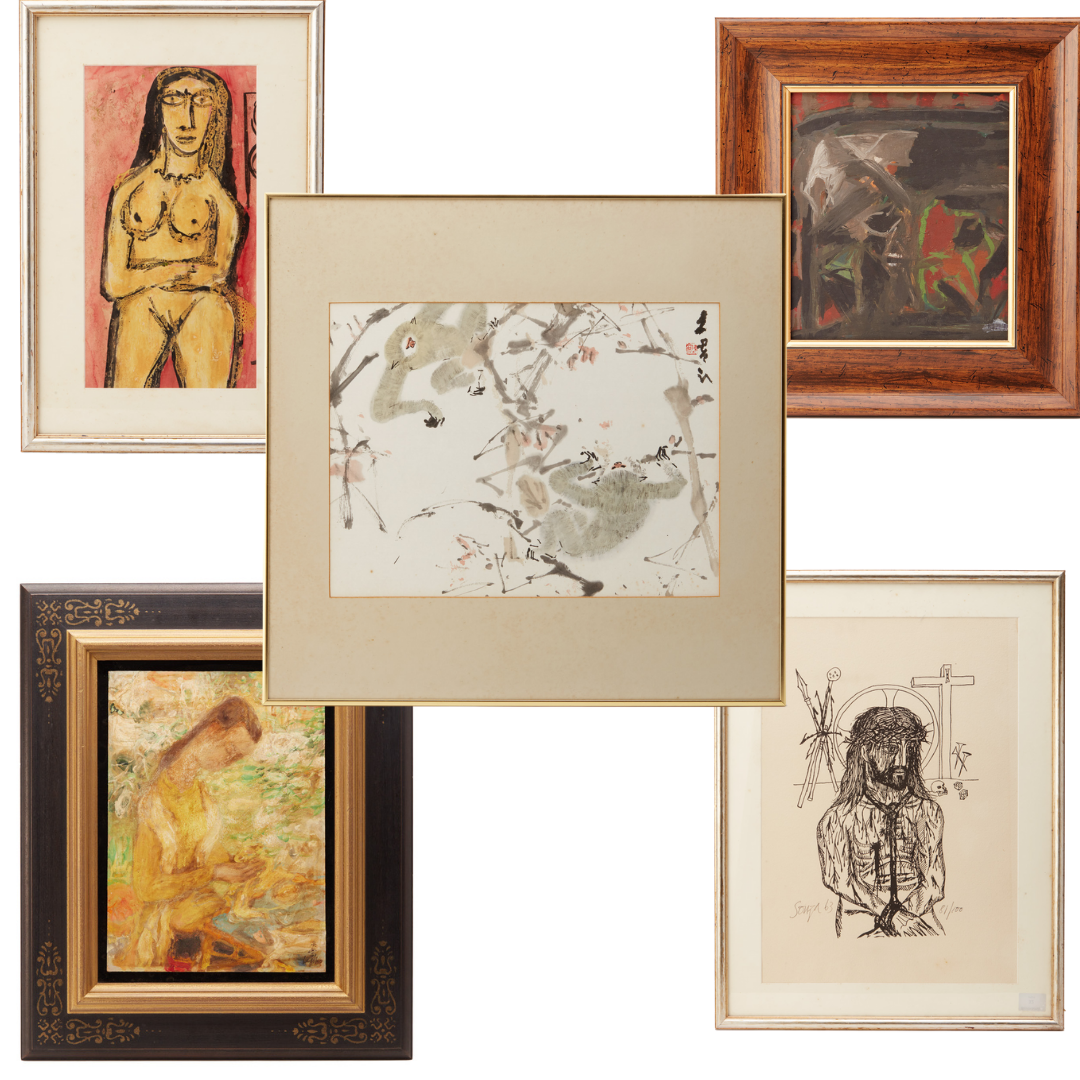 In our quarterly Fine Art sale - the catalogue is out now - we really do have something for everyone. Whilst this auction may be lead by the recognised masters Le Pho, Raza, Souza and Chen Wen Hsi, (and we don't use the word 'masters' lightly - we mean it!) all with excellent provenance: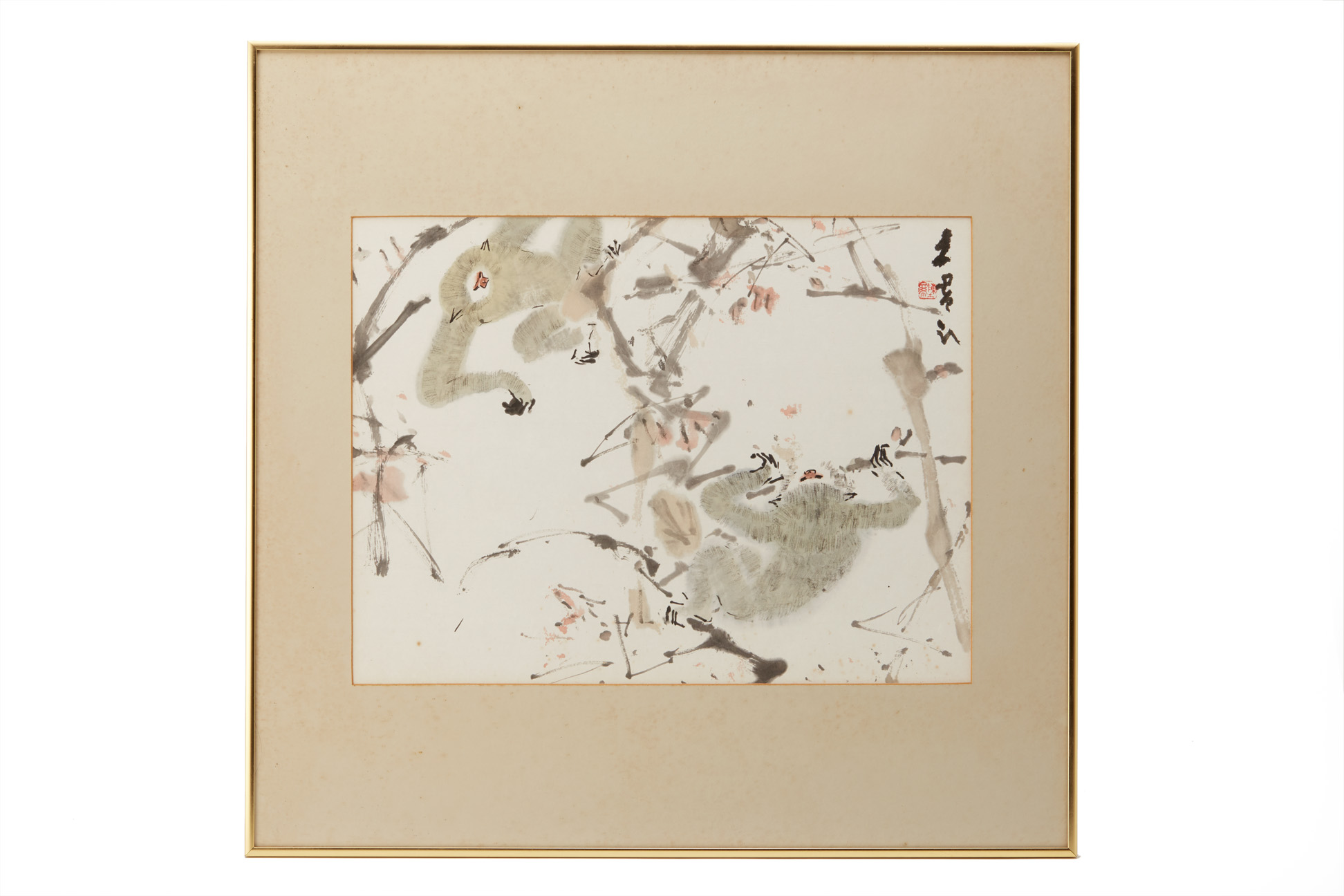 (Highly-collectable, this Chen Wen Hsi painting of gibbons came stright out of the private collection of David Marshall, Singapore's First Chief Minister; the Le Pho, below, still has the original Paris gallery's exhibition sticker to its reverse, where it was bought from.)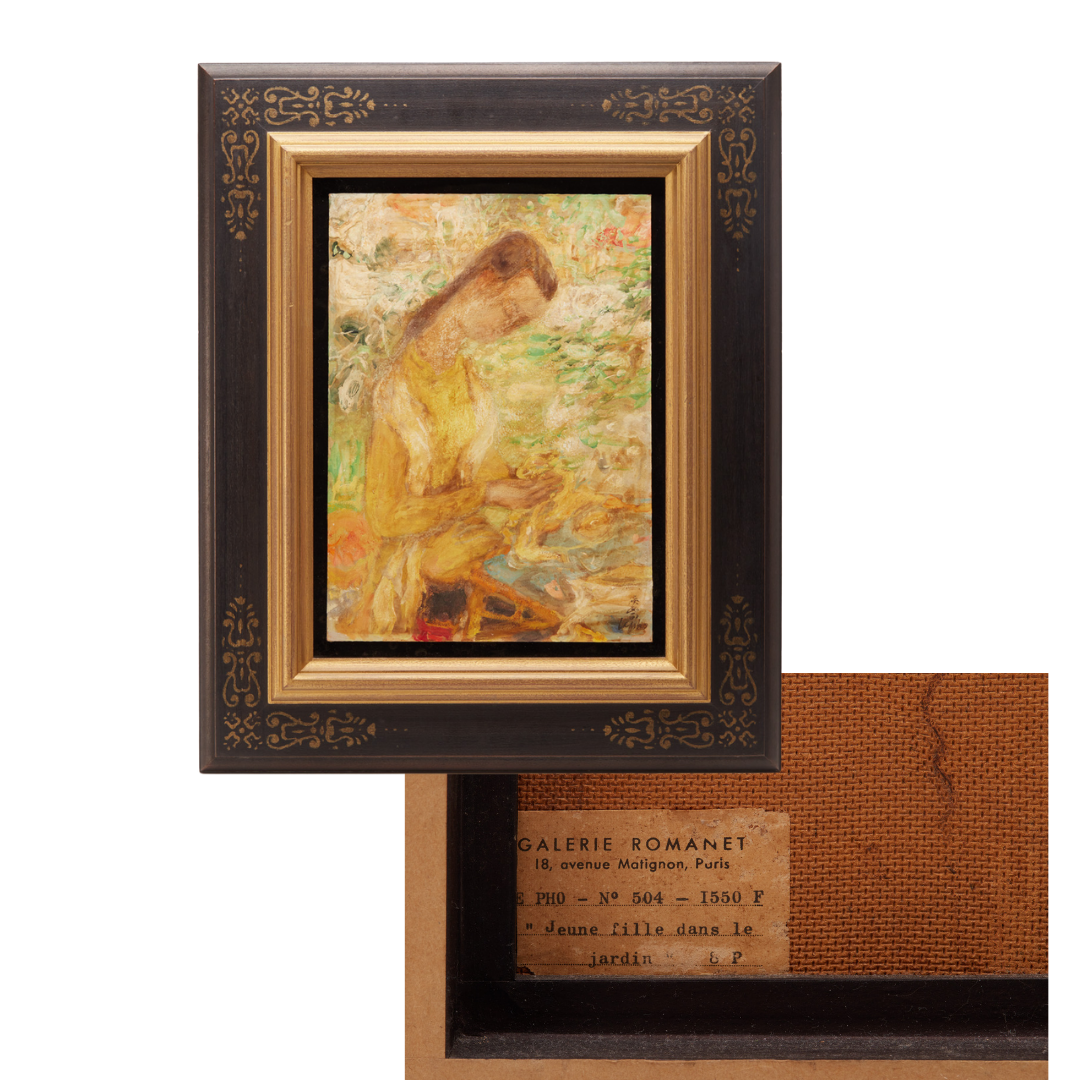 ...it also showcases an array of...