Imagine drinking from a cup made before the typewriter was invented!
Morning tea, or coffee, just got a lot more interesting. And - considering age - the condition of the collection is incredible.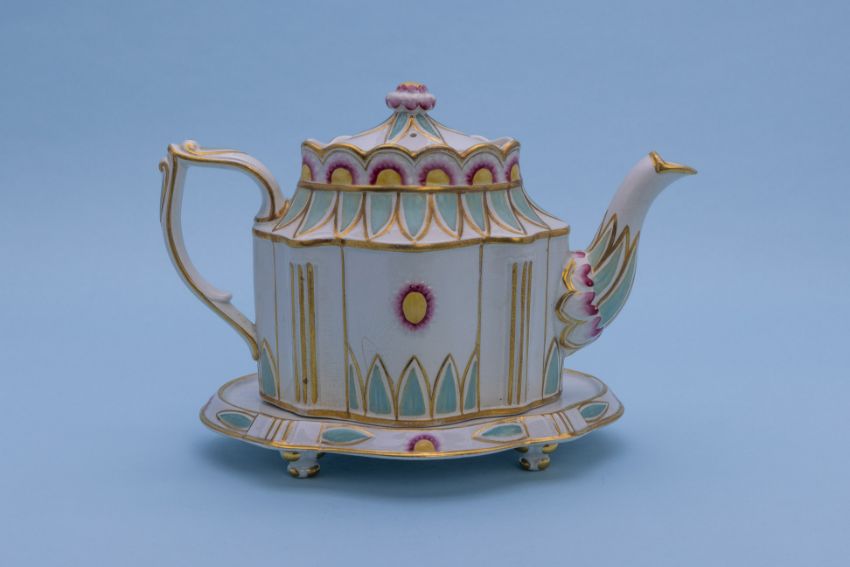 This handsome teapot was around in 1819 when Raffles landed in Singapore Shaped oval on conforming stand, decorated with flowerheads, stiff leaves and gilt borders. Old BADA sticker to base. Early-mid 19th century.
Current bid: $160
More info here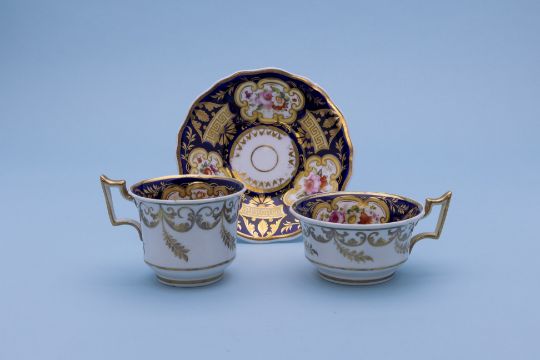 In 1813 Jane Austin published Pride & Prejudice: Mr Darcy would have drunk from cups much like these This lot comes with two similar tea cups and saucer...