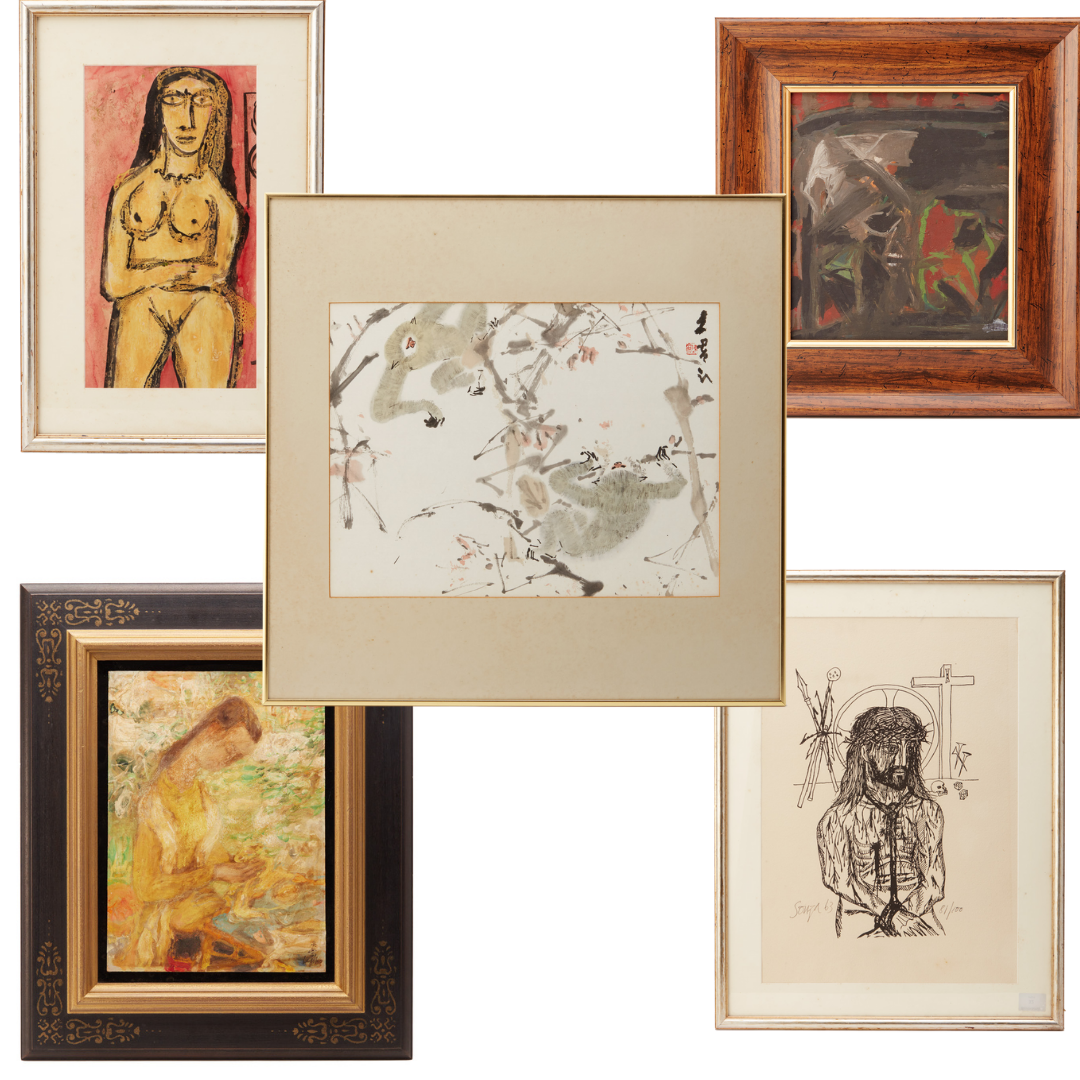 In our quarterly Fine Art sale - the catalogue is out now - we really do have something for everyone. Whilst this auction may be lead by the recognised masters Le Pho, Raza, Souza and Chen Wen Hsi, (and we don't use the word 'masters' lightly - we mean it!) all with excellent provenance: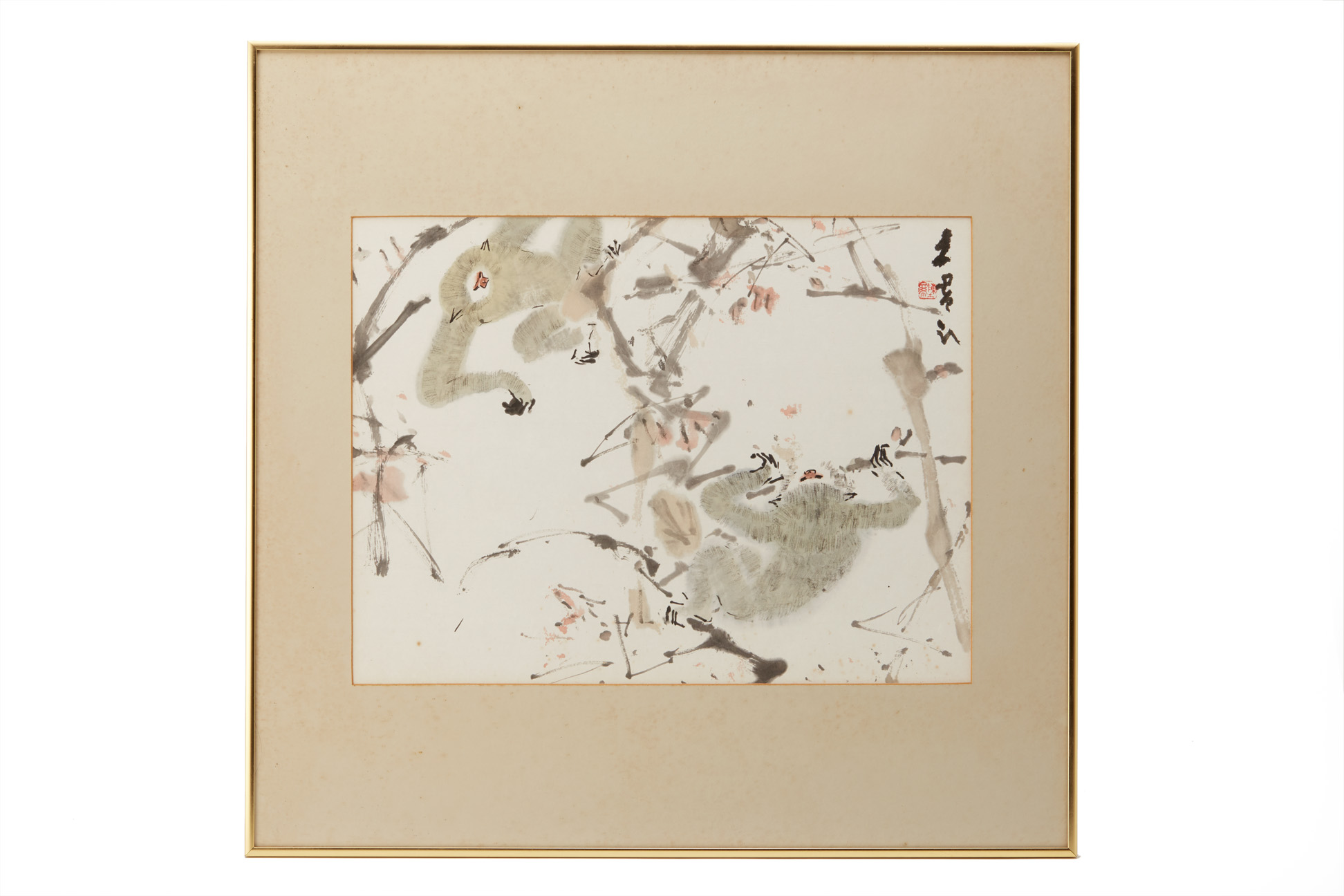 (Highly-collectable, this Chen Wen Hsi painting of gibbons came stright out of the private collection of David Marshall, Singapore's First Chief Minister; the Le Pho, below, still has the original Paris gallery's exhibition sticker to its reverse, where it was bought from.)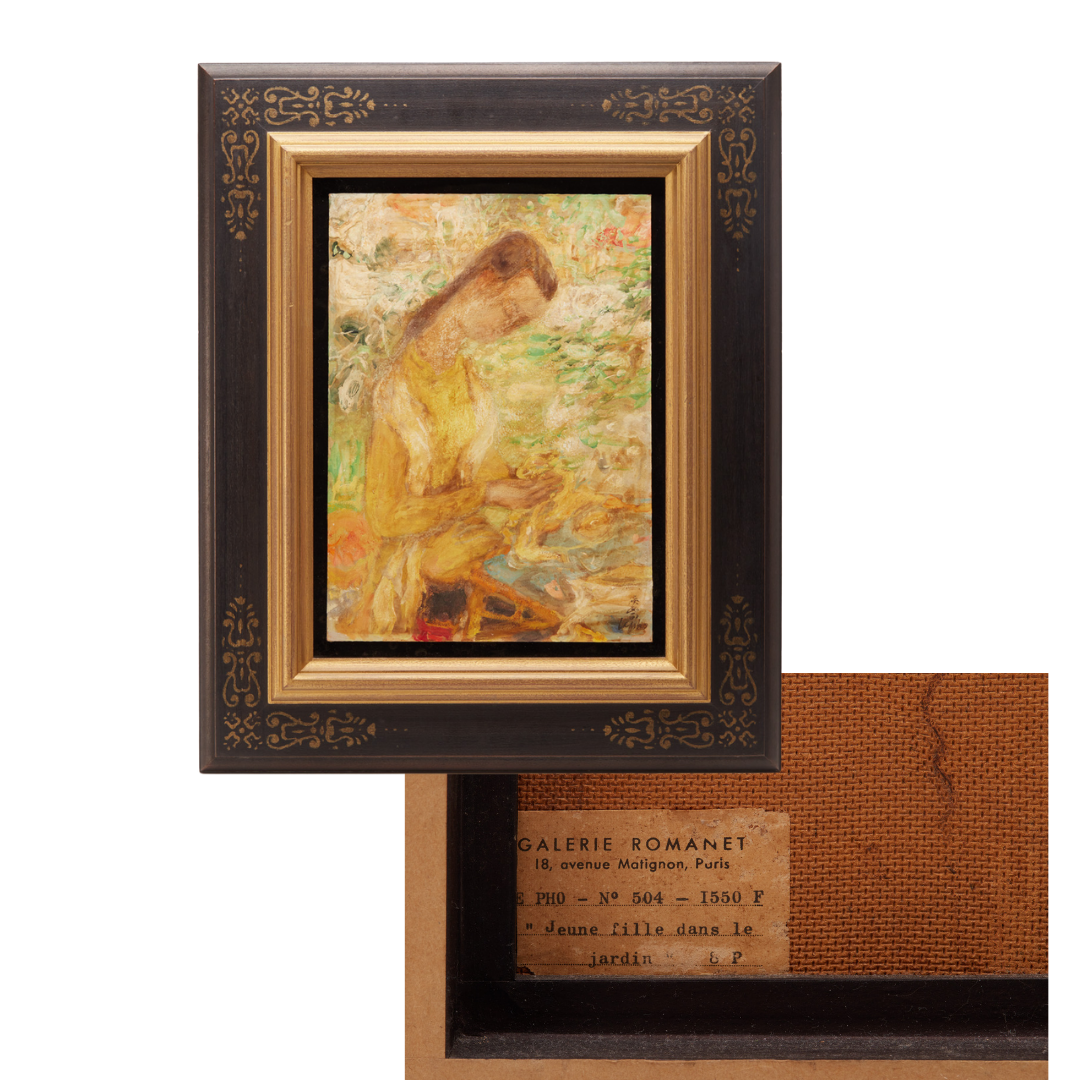 ...it also showcases an array of big-impact canvases (can you spot Sophia below?! By big, we mean B.I.G) by lesser known artists that have great style and promise. And what's more, they're priced to sell.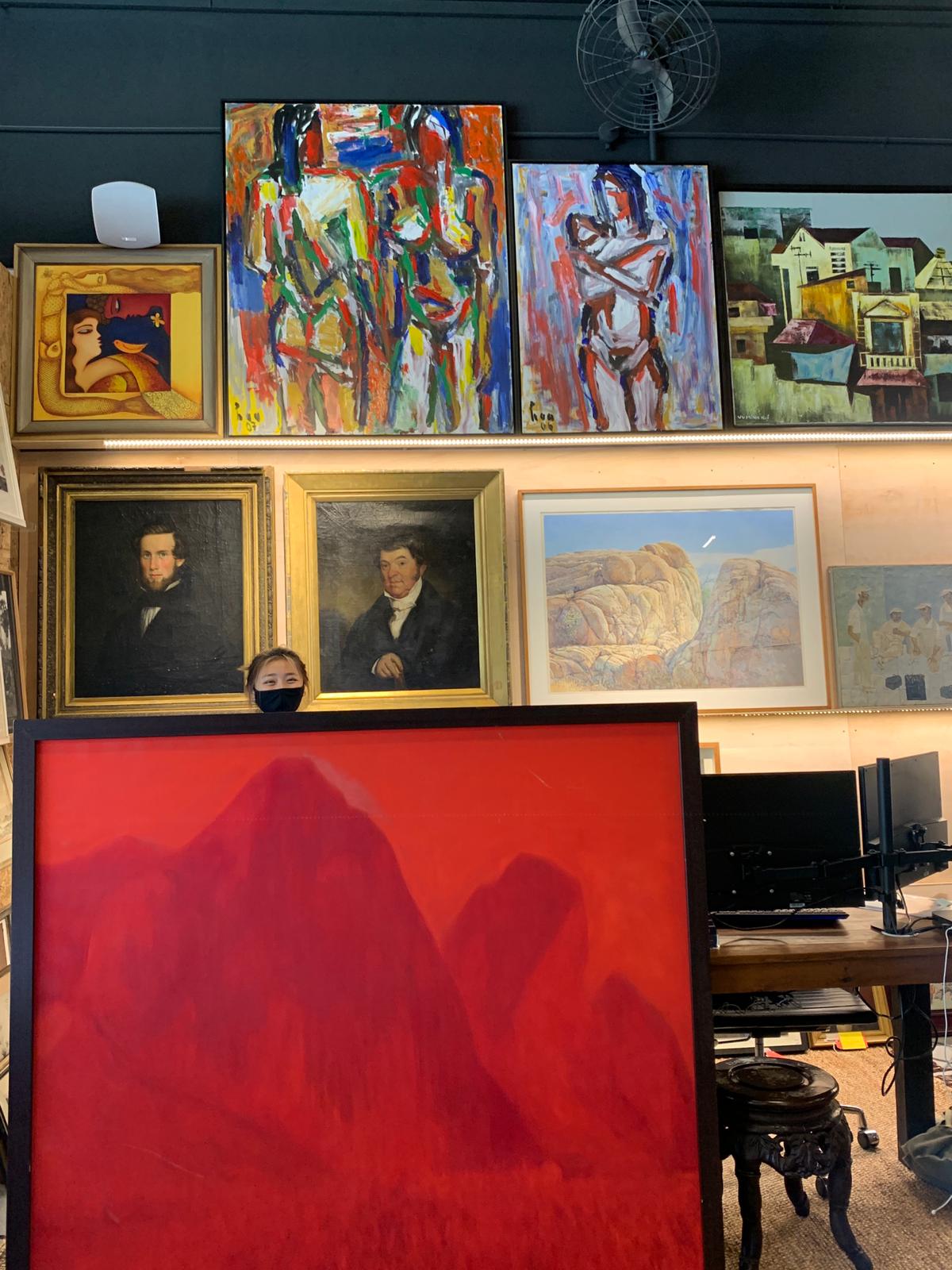 Perfect for decorating a huge white wall with a splash, and lashings of style. Perfect too if you are just starting out on your collection journey - which takes time, trial and error (and - usually, although not in this case - money). This sale allows you the chance to hone your collecting skills by buying instinctively; hang it, live with it, love it and develop your own unique appreviation of what works for you and your environment.
Here are our top three pics, below, from the Affordable Collection that is included in one of our best-ever Fine Art sales. Prices start at $100.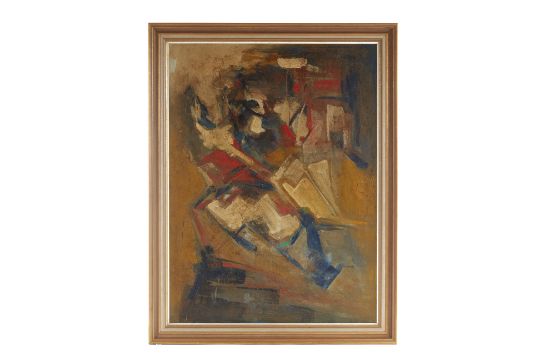 (Above) ABSTRACT ORIENTAL SCHOOL Artist unknown (signed but illegible) - the application of paint gives this work a real sense of gravitas. It just feels like an important piece; beautifully framed too. Quite different in the flesh than in a digital format. From the collection of Dr Charles Toh, the current bid is: $300. More info here.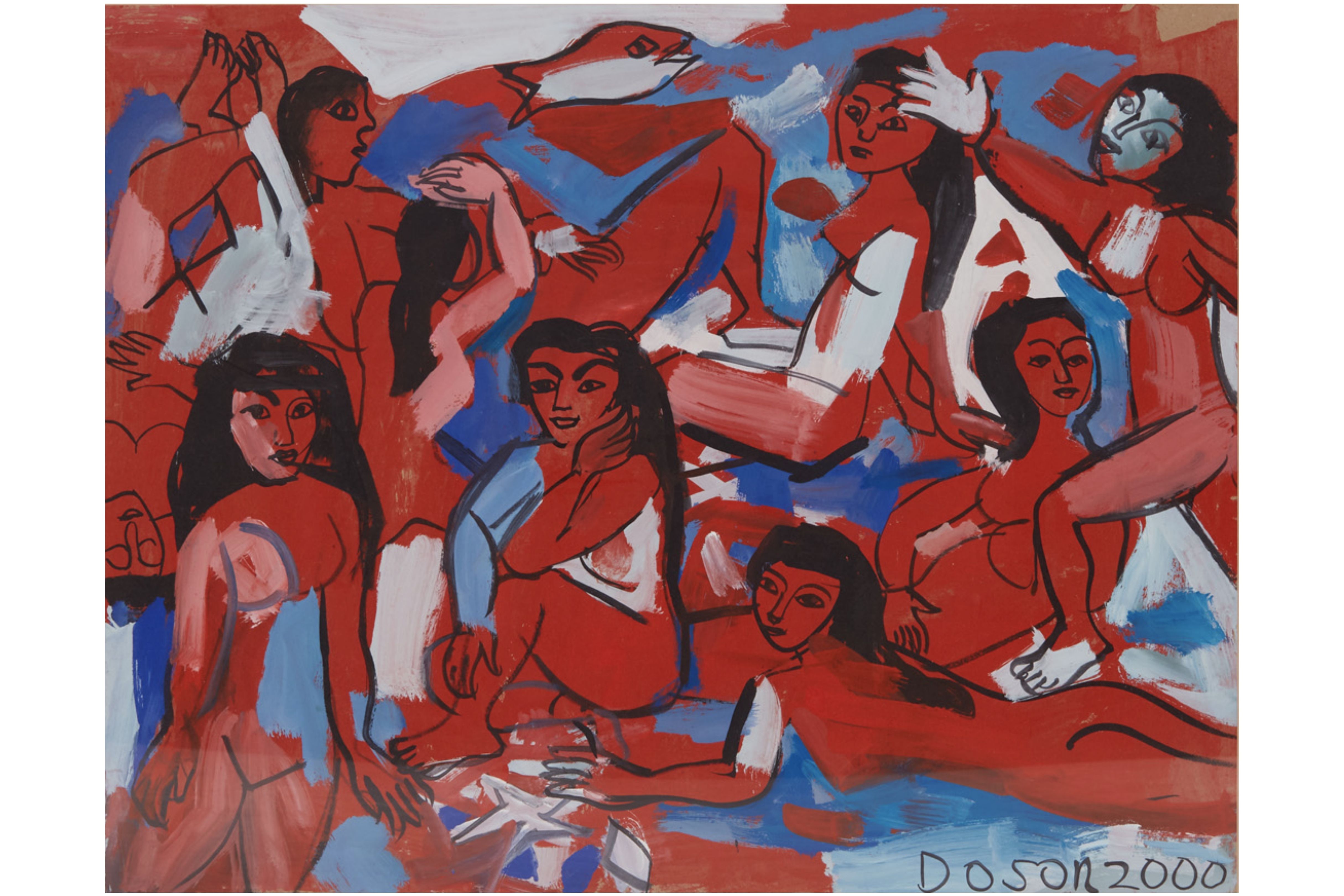 (Above) NUDE STUDIES by Do Son - there is arguably something of Les Desmoiselles in this bold painting which is also an impressive size (105cm x 135cm) and has a current bid of $160. More info here.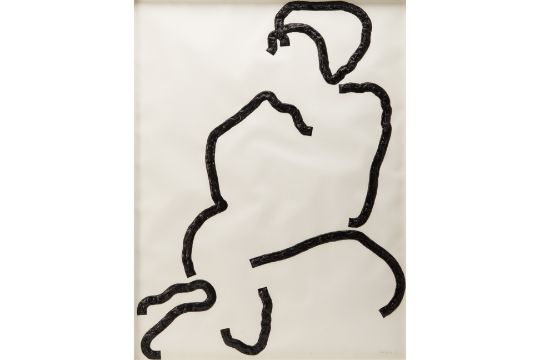 (Above) 'AFTER SEKOTO, AFTER LOOKING BACK' by Dale Lawrence - we love the form and curves; its abstract simplicity balanced with the texture of this work make it strangely compelling. Opening bid: $400. Place your bid and read on, here.
If you are more interested in collecting a particular genre of art - we hear you! - and have curated a whole and varied selection of works of art by Indian, Vietnamese, Indonesian and Singaporean artists.
Here is a sample of just some of the Indian Art for sale (lots 57-74, excluding lots 67 & 69).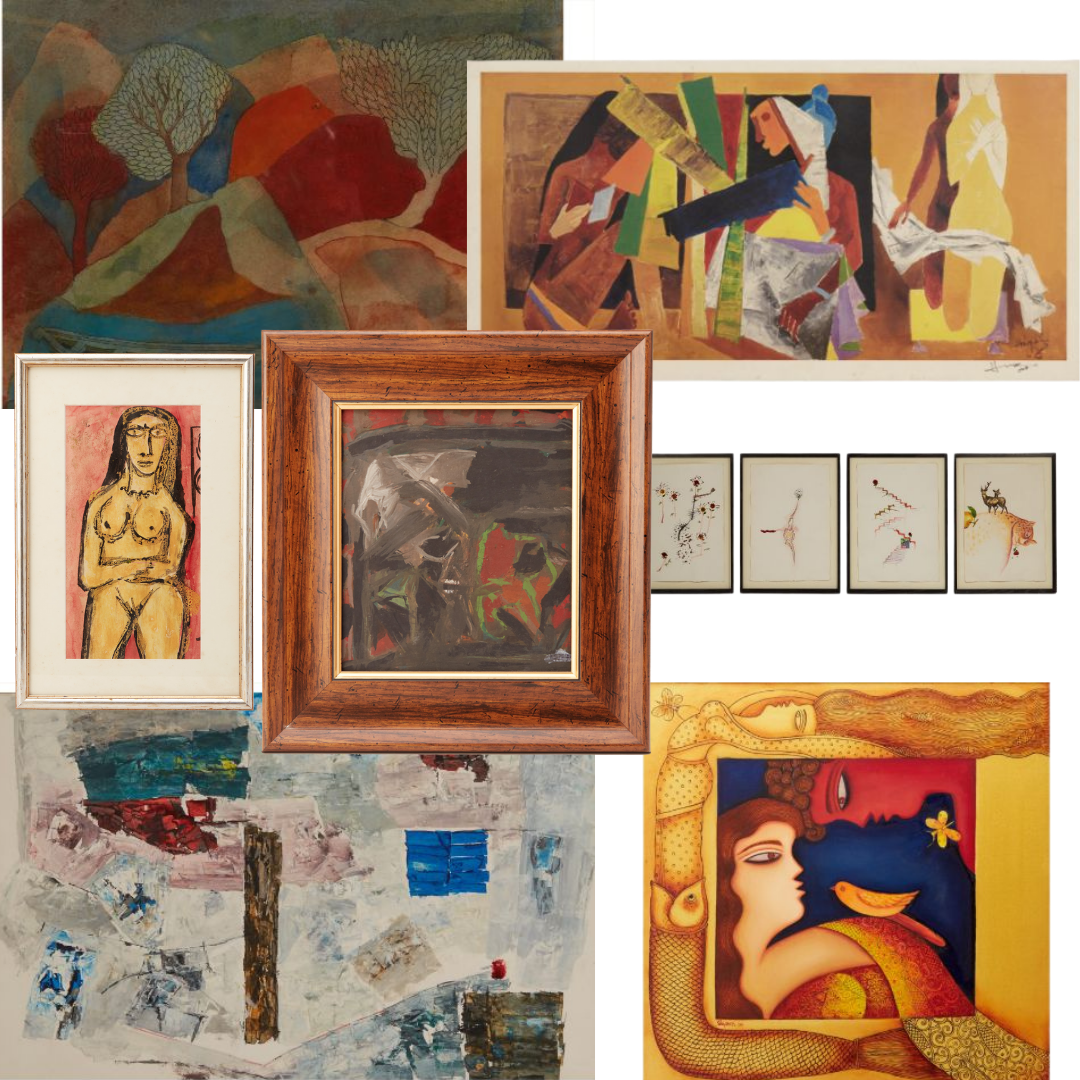 Examples of Vietnamese art are below. If you want to explore any of these in detail, head to lots 1-21 in the catalogue here.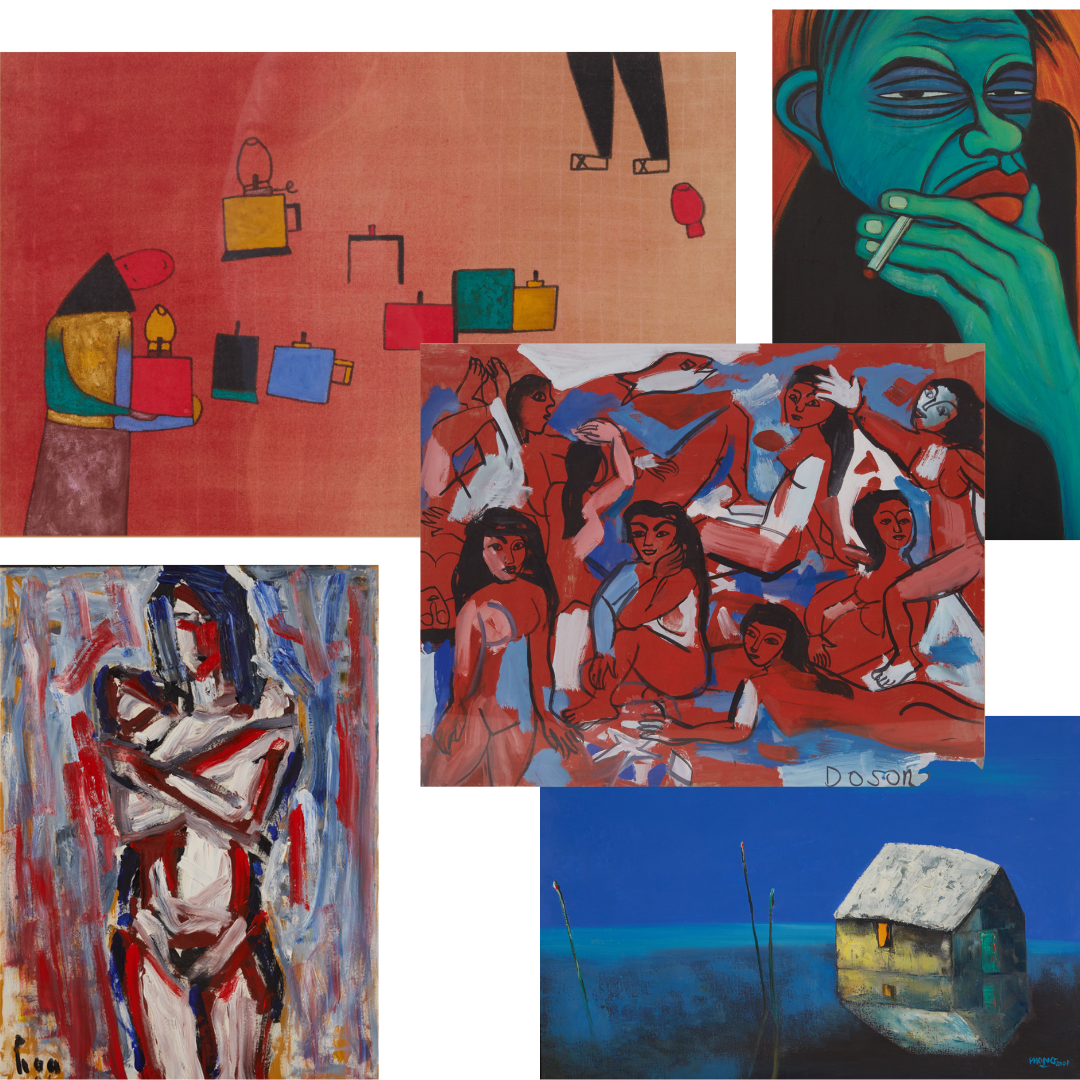 Or perhaps you prefer collecting a genre closer to home? All these artists are Singaporean: lots 22-33 (lots 23 & 24 are by Malaysian artists) and lots 107-116. Browse the collection here or see the snapshot below: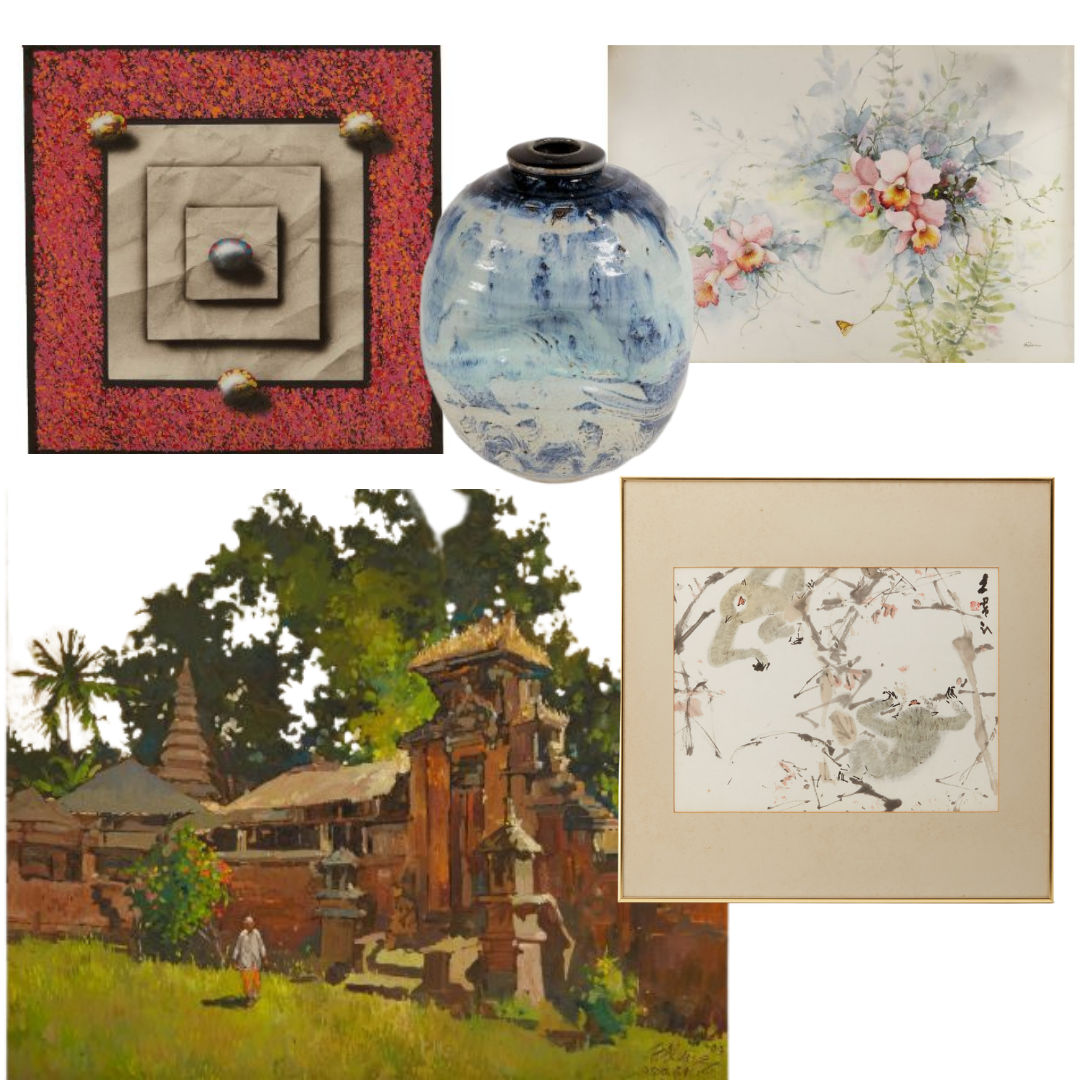 We also have a number of pieces by Indonesian artists (lots 37-44) as well as some Thai art and Filipino paintings.
Whatever the size of your house, you always have room on your wall for one more painting!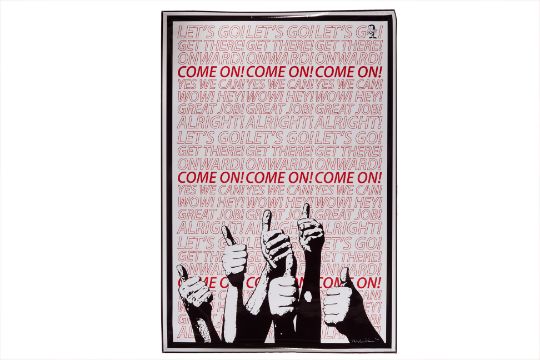 Happy Bidding, and may the next masterpiece be yours!
Please note that none of the paintings in this post are shown to scale!
Fine Art closes on Sunday 20th June.