Our current Fine Art auction - which closes on Sunday from 6pm - is eclectic and diverse. We have everything from masterpieces to unknown arists (read our previous blog post here that walks you through the whole catalogue).
The groupings of various art and artists are a helpful way to navigate your way through the sale. We have a particularly good selection of art by Indian artists. Here's our round up of it, with lot numbers for easy browsing.
All Indian Art can be found at Lots 57-74 (excluding lots 67 & 69). The Raza and the three works by Souza, are of particular note but we also have beautiful works by:
SOMNATH HORE (INDIAN, 1921-2006) - UNTITLED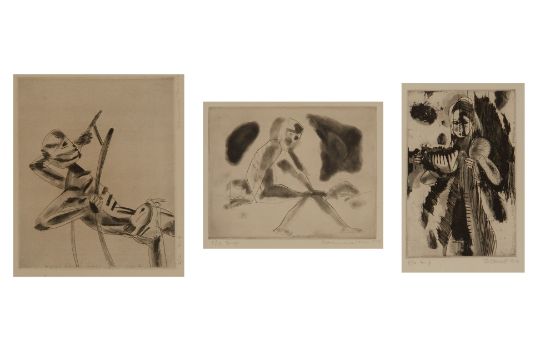 Three etchings (above): Mother and Child, 3/10, dated 1978, 44cm x 33cm, 57cm x 46cm with frame Seated Man, 5/12, dated 1978, 43cm x 33cm, 57cm x 46cm with frame Rickshaw Puller, 5/12, dated 1978, 33cm x 44cm, 46cm x 57cm. Opening bid: SGD$3,800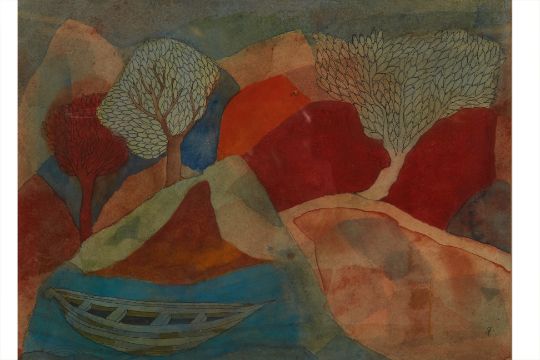 BADRI NARAYAN (INDIAN, 1929-2013) - LANDSCAPE WITH LONE BOAT (above) is both colourful and textural.
Watercolour, pen and ink on paper Signed lower right Inscribed titled and dated 2001 verso 27cm x 37cm; 46cm x 56cm with frame Provenance: Story Ltd, Indian Art, 26-27 April 2016, Lot 14 Opening bid: SGD$7,000 More info here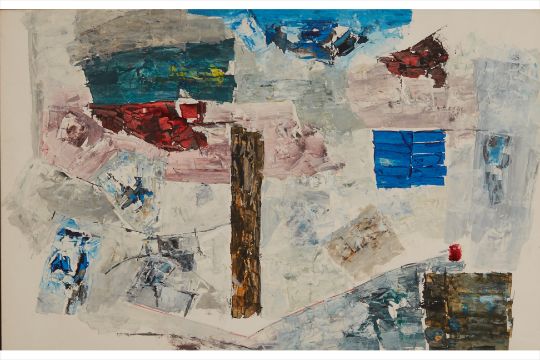 RAM KUMAR (INDIAN, 1924 - 2018) - UNTITLED, 2001 (above)
Acrylic on paper, Signed and dated 2001 verso 57cm x 88cm; 75cm x 107cm with frame Condition: No obvious condition issues Provenance: Story Ltd, Indian Art, 23-24 Aug 2017, Lot 53. Opening bid: SGD$9,000 More details
...and lots more besides.
Happy bidding. And remember, buying art is a bit like swimming lengths, you can always manage one more. May this Sunday unite you with your masterpice - either a known one (Le Pho, Chen Wen Hsi, Raza or Souza perhaps!) or one that is not yet known! (Try this or this.)