A gallery wall (or salon wall) is loosely defined as a collection of artwork, usually framed, and hung in a grouping. We're big fans and have embraced the 'more is more' aesthetic with gusto. Whilst personal treasures or photographs work too of course, nothing holds the gaze more than a delicious jumble of oils, frames, styles and colours. The tricky part is finding the right pieces.
Well, the good news is that we've done the hard work for you, and have a veritable rogue's gallery already assembled for anyone who wants to kick start their very own a gallery wall - without the sourcing nightmare: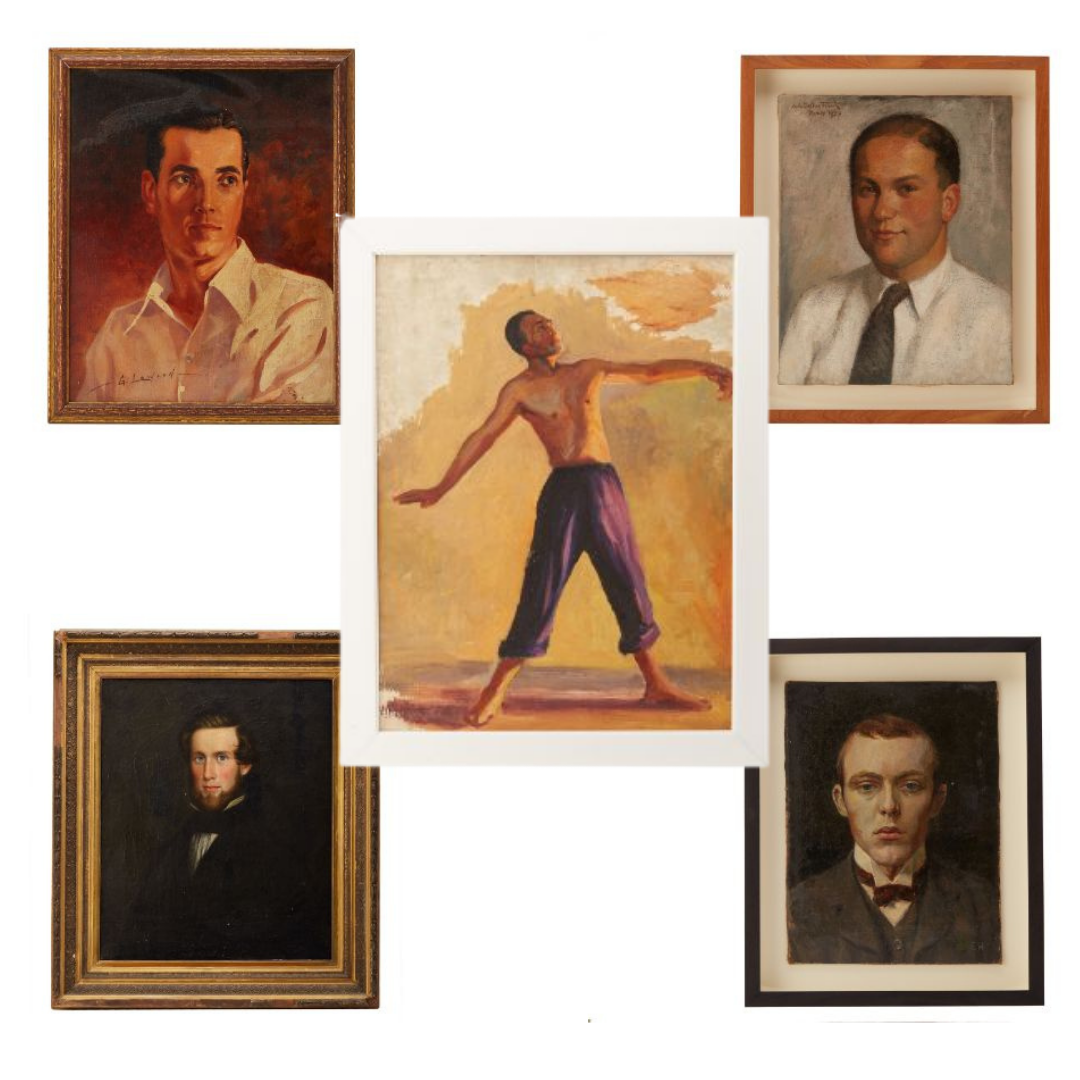 Let's hear it for the boys!
Here is a snapshot of just some of the portraits in our brand new Home & Decor catalogue, that launched earlier this week. The portraits are deliciously diverse and start from lot 150-156; and then continue in lots 159-161. Hang them side by side - or, indeed, any way you want.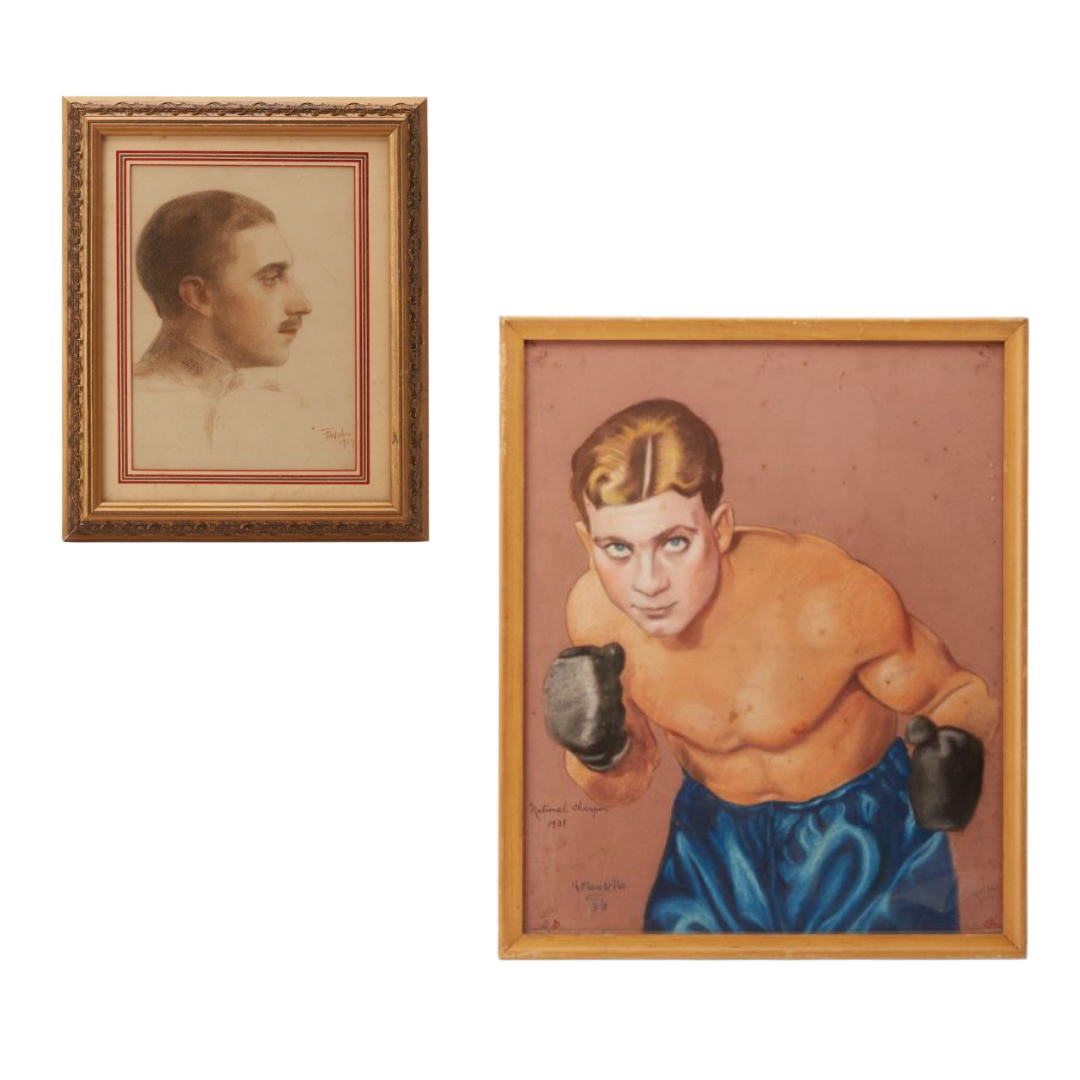 Don't you just love how the pinkish border that frames this trad chap positively zings when positioned within range of our doleful blue-eyed heavy-weight - whose 'pink ground' backdrop works it's magic in uniting both, quite different, artworks perfectly. Have fun - and happy bidding!
To browse the full catalogue - which extends to includes an awesome vintage Thai fruit cart (the perfect, quirky, outdoor bar: a lockdown #2 essential, surely) - click here.
Home & Decor is one of our regular monthly auctions and always closes on the first Sunday of every month, from 6pm.