Last Sunday's sale saw some wonderful pieces go up for auction in our Asian Ceramics and Works of Art auction. Find out what was the big ticket item; which lot generated fierce bidding. We shall see you online, this Sunday from 6pm onwards, for the close of our monthly Home & Decor.
TOP LOT
We do so love a blue and white dragon vase here at Hotlotz! Whilst this particular one wasn't a record-breaker, it was sougt after: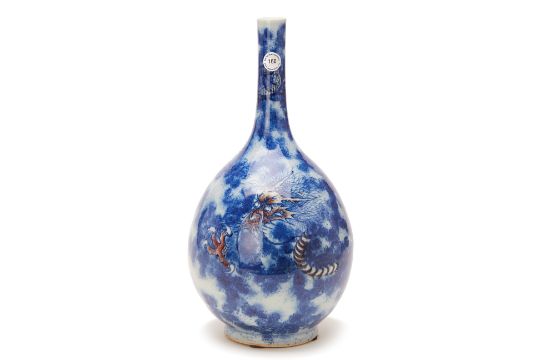 A BLUE, WHITE AND COPPER RED DRAGON BOTTLE VASE
Qing Dynasty, 18th/19th Century. Of pear shape, decorated with a trailing dragon amongst blue clouds. 43cm high
Estimate: $1,500-2,500
Number of Bids: 37
HAMMER PRICE: $11,000
__
MOST BID-ON LOT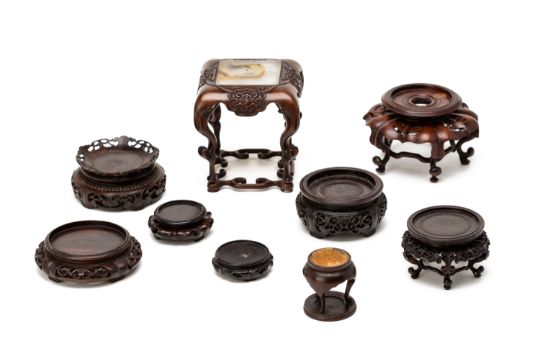 A GROUP OF CHINESE HARDWOOD STANDS
Most examples with pierced decoration, the largest example with inset marble top. Tallest measures 11cm high
Estimate: $150-250
Hammer Price: $5,000
NUMBER OF BIDS: 53
__
MOST COVETED LOT+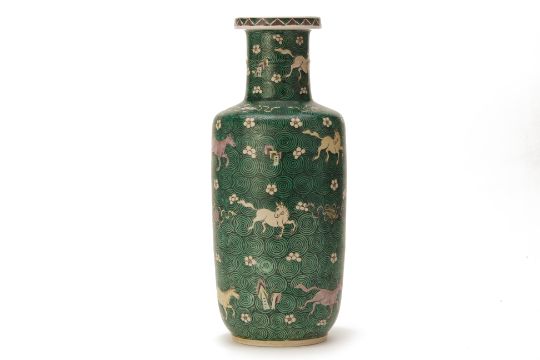 A FAMILLE VERTE PORCELAIN ROULEAU VASE
Believed late Qing Dynasty. Decorated with eight horses leaping amongst scatters prunus flowers, on green swirling waves and divided by four emblems at the shoulder. 45cm high.
Estimate: $1,000-$1,500
Number of Bids: 17
HAMMER PRICE: $2,400
+For all those who ask us, we work this section of our results out according to the number of people who favourited the item - adding it to their 'Wishlist'. It's a great tool! Use yours next time, if you haven't already, and you can access your favourite items quickly and easily when you come to bid.